My favorite reality shows have all been on Bravo, so I had high hopes for 
The Millionaire Matchmaker
. Now in its second season, the show follows Patti Stanger, the owner of the Millionaire Club, a matchmaking service for wealthy men. The website for the agency itself is hilarious. From female clients (depicted in the image below), it demands professionally shot photographs, bust, waist, hip, weight, and height measurements, favorite fashion designers and vacation spots, and workout regimes. From male clients, it demands a $25,000 annual fee. (Under this page, it is briefly mentioned that female millionaires can join as well, for a $50,000 annual fee. As far as I can see, there is no option for male gold-diggers to join). From viewing the website alone, I anticipated hours of mindless entertainment, lots of drama, cringe-worthy misogyny, and plenty of reality television caricatures. Instead, I just got bored.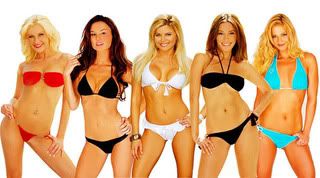 The main problem with the show is that Patti Stanger is not just starring in it -- she's also a producer. She is running a "legitimate" business outside of the show, so the show is somewhat of an advertisement for her. As a result, you miss out on the amazing drama and mishaps you have come to expect from shows like hers. When you tune into a show that's set in Los Angeles, boasts the tag line 
Money

can

buy you love
, and has such a sexist premise (rich men looking for hot women), you expect something trashy and delicious. Instead, you get the self-satisfied Stanger complimenting herself and preaching enough morals to fill Aesop's Fables.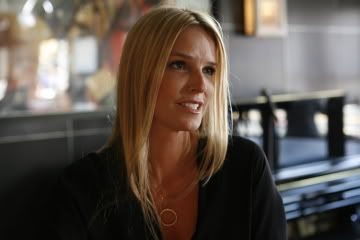 In one episode, Stanger gleefully decides to set up a 45-year-old hotel executive who is only interested in younger woman with someone closer to his own age, thus proving the point that older women are not undesirable. She picks Heidi (pictured above), a very pretty 40-year-old with the hairstyle of a college student and a fashion label called
Young, Broke, and Fabulous.
Before the date, she 
warns her to lie about her age. The match is apparently successful, and at the end of the episode, Stanger pats herself on the back for defeating ageism. But when you match an ageist guy with a woman who looks 25, and you tell her to hide her age, are you really getting the point across?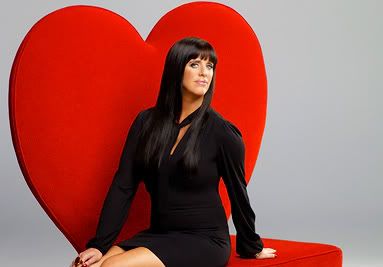 The show is confusing. You have a premise that seems to promise an unavoidably trashy and dramatic show with gold-digging women and tool-headed men, but instead, you get two seasons of Patti Stanger advertising her company and pretending like she's promoting a social service. Ultimately,
The Millionaire Matchmaker
 takes itself too seriously. Reality television is meant to be fun and silly. To be honest, I'd rather watch VH1's
Tough Love
. As stripper-esque as its contestants may be, at least they're funny.